http://www.ahwatukee.com/real_estate/article_392a617a-74cb-11e8-bf71-2f666a7bfe07.html
Realtors group leaves Mesa for new Chandler digs
AFN News Staff
Jun 23, 2018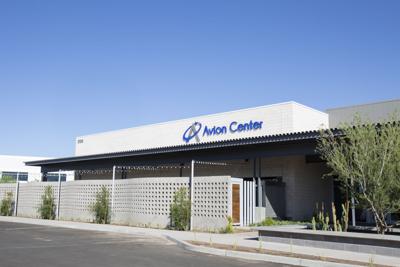 The SouthEast Valley Regional Association of Realtors has left its longtime headquarters in Mesa to take up in a new building with a conference center in south Chandler.
The association, the largest in Arizona, this week opened its office headquarters and its Avion Center at 1733 E. Northrup Blvd., near the Loop 202 Santan Freeway and Cooper Road.
The office building will house 20 employees and it and the conference center are on a 3.1-acre site that SEVRAR purchased because it was "driven by progress and a vision for the future," spokeswoman Laurel Pendle said in a release.
"The newly purchased property will provide SEVRAR members and the public with a more centrally located facility," she added.
SEVRAR was established to give area Realtors "a voice in support of private property rights and the American Dream of homeownership," group President Liz Harris said. The group counts more than 12,500 members.
"We work to create healthy communities and a strong business environment for the benefit of all. The new building will provide continued education to Realtors by day, and the ability to transform the venue into a dynamic event destination by night," Harris added.
The state-of-the-art 21,064- square‑foot office building will feature a 4,079-square-foot conference center, additional executive suites for smaller classes and meetings, a large exterior patio, an indoor pre-function area ideal for networking events and an expanded store.
The Avion Center ballroom can host up to 300 guests and includes the more intimate Red Baron suite, which can accommodate up to 40 guests for an event.
The new building was designed by John Douglas of John Douglas Architects and was constructed by Haydon Construction.
SEVRAR is leaving a relatively obscure site on South Vineyard a few blocks away from the intersection of Country Club Drive and U.S. 60. Pendle said that building will officially close Monday. Press Information please contact Laurel Pendle PR Director